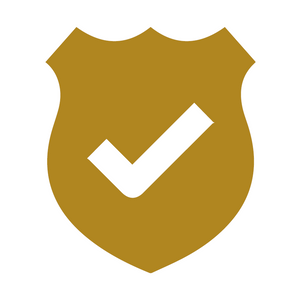 READYACTION LLC
Lifetime Warranty on all products
Regular price
$0.00
$0.00
Readyaction Warranty includes a Lifetime Warranty against all damages, wear and tear to the product (damages to the device being protected are not included).  Warranty replacements are unlimited, when accompanied by the original receipt (no warranty registration necessary).  This Lifetime Warranty does not cover loss or theft.  There are no other expressed or implied warranties with Readyaction and the purchasers remedy is limited to the repair or replacement of the product.  This warranty is only valid in the United States of America and the product must have been purchased through our online stores.
Readyaction will not be held liable for any indirect, incidental or punitive damages that result from the use of Readyaction products.  The Readyaction Lifetime Warranty does not, in any situation, cover the repair or replacement of property, including but not limited to, electronic devices and/or other personal property.
All warranty replacements are subject to a processing and handling fee, as detailed below. Replacement units will be dispersed within one (1) business day, according to stock availability.  Should a particular model be out of stock, we will notify you via email and an estimated time frame for replacement will be given.
Lifetime Warranty Process/Handling Fees - $0
Parts are free but applicable shipping costs customer to pay
---
More from this collection